BCT Barrel 'O Fun Contest Prize Winners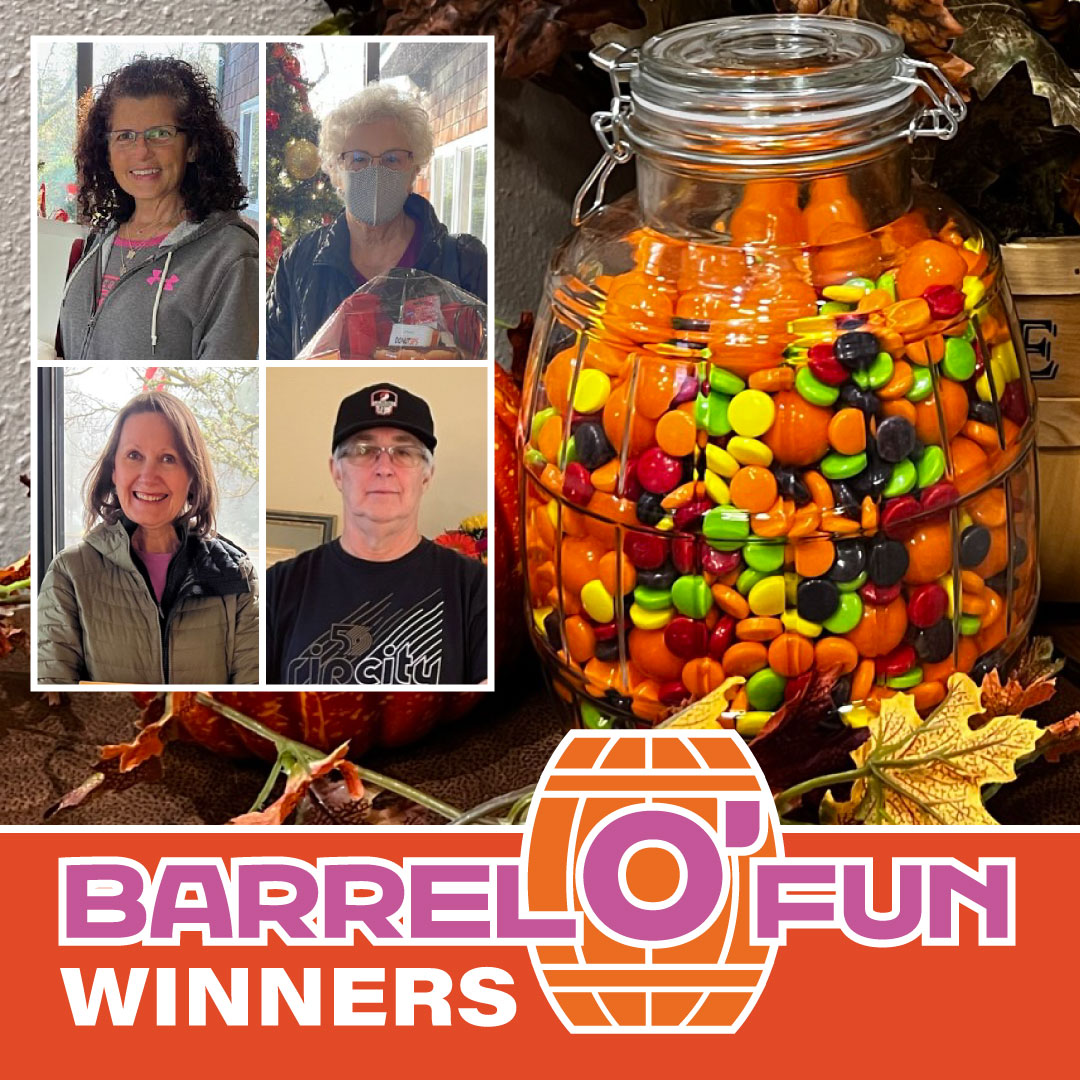 All COVID-19 safety protocols were followed for the photos of the Barrel 'O Fun winners, including momentary removal of masks and social distancing.

Thank you to everyone that entered the Barrel 'O Fun contest! We had over 100 people guess the number of candies in the jar, with guesses ranging from less than 200 to more than 6,000. Once all the candies had been carefully counted up, the total amount came to 2,285.
Michael Rowan came the closest, just 35 off with his guess, winning tickets to a Portland Trail Blazers game.
Carrie Holgate was the runner-up, winning a Hallmark Christmas Basket.
Jodi Dann claimed third place and won a Family Game Night Basket.
And finally, Cheryl O'Donnell took fourth, winning the Cookie Jar & Cutters Basket.
We hope everyone enjoyed this contest. Stay tuned for more in the future!
---
Go back to news feed.