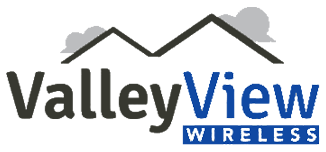 Attention: The 3G network that BCT uses will be turned off on July 1, 2020.
The migration away from 3G is driven by the new 4G LTE network. 4G LTE stands for 4th Generation Long Term Evolution. It has up to three times more voice and data capacity than 3G creating a more cost-effective and efficient experience.
The deadline for 3G discontinuation has been extended until June 30th due to COVID-19. On July 1, 2020, 3G devices will no longer work for communications, including 9-1-1. Come into the BCT Office to upgrade your old 3G wireless phone before June 24, 2020, to ensure uninterrupted wireless service. To help you with this transition, we're offering up to $200 off a new 4G HD compatible device. *
We are no longer activating new wireless accounts but will continue the maintenance of existing wireless accounts.

Please call or visit our business during office hours for assistance with your ValleyView Wireless account.
Click here for a list of Hearing-aid Compatible (HAC) Mobile Phone ratings
*Disclaimer: Promotion cannot be used on plans of 300 minutes or lower. All devices must be purchased through BCT. This promotion cannot be combined with BCT promotions. Customer must be on a Basic Phone Plan, Unlimited Talk and Text Plan, All Together Plan, or Simple Shared Plan.